Cabinet Repair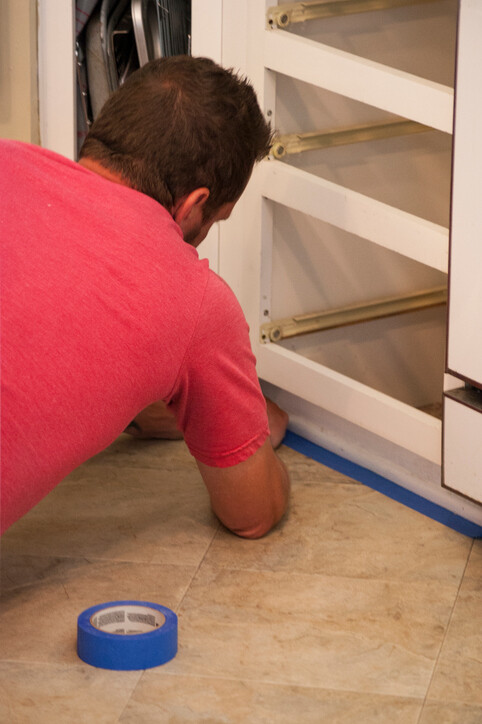 If you're planning a kitchen or bathroom remodel, there's a chance that you want to change the look of your cabinets. It's likely that your existing cabinets are made from good materials, but their finish and hardware are outdated. You can save big on your renovation budget if you choose to overhaul your cabinets rather than buying new ones. Sterling Craft Construction has been repairing and refinishing cabinets for home remodeling projects since 2018. Before you spend thousands of dollars on new cabinets, give us a call at (435) 271-6900 to find out more about our cabinet repair services.
---
Call for a Free Quote
---
Improve Function and Form With Cabinet Repairs
Quality cabinets are quite an investment, and most are designed to give years of faithful service. They do need proper care and maintenance to stay useful. Sterling Craft Construction has been fixing the most common cabinetry issues for 5 years. Our experts replace broken drawer slides that cause cabinet drawers to become stuck. Over the years, the door hinges on your cabinets can loosen, which causes the doors to hang improperly. Sterling Craft Construction replaces old hinges and moves hardware mountings to bring cabinet doors into proper alignment.
Complete Your Remodel Project Quicker With Cabinet Repairs
Not only do new custom cabinets cost more than cabinet repairs, but they take longer to install. Starting from scratch with new cabinets means that you must remove the old cabinets. A remodel of this sort usually involves the purchase of upgraded counters, fixtures, and appliances that fit the new cabinet configuration. Demolition and installation activities for new custom cabinets can leave you without a functioning kitchen for months. Depending on the condition of your cabinets, our repair services can get your cabinets in shape for your remodel project within a week, not months. If you want to fix your cabinets in preparation for a kitchen or bathroom renovation, give us a call at (435) 271-6900 for a repair service quote.
Bring Updated Style to Your Remodeled Space With Cabinet Upgrades
You've shared many dinners in your kitchen and made years of fond memories there. Those years of food preparation can take a toll on your cabinets, however. Your cabinets can sustain deep dings and scratches. They can also accumulate layers of grime on their undersides and facings. Sterling Craft Construction cleans off grime and strips away finishes to reveal the foundation of a new-looking set of cabinets. Our skilled technicians fill in deep gouges with wood filler and sand cabinets smooth to prepare them for new paints or stains. They recommend stylish new hardware that finishes off the upgraded look. If your cabinets need a makeover, give us a call at (435) 271-6900 to schedule a service appointment.
---
Call for Fast FREE Quote
Dial Area Code first please.
---